Auris Gas Distribution
We are the largest gas distribution company in Finland: we distribute gas throughout a larger area than any other regional company. Our network covers 17 cities, towns, and municipalities in Southern Finland. We secure your access to energy today and tomorrow by supplying both natural and biogas, and by ensuring that our distribution network is suitable for the delivery of future energy solutions, such as hydrogen and synthetic gases.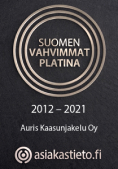 We own our distribution network and maintain and monitor it ourselves. Our continuous investments and modernization of our network allow for significant reductions in the generated methane emissions. We are a stable operator and we have been granted the highest credit classification Rating Alfa (Suomen Asiakastieto Oy).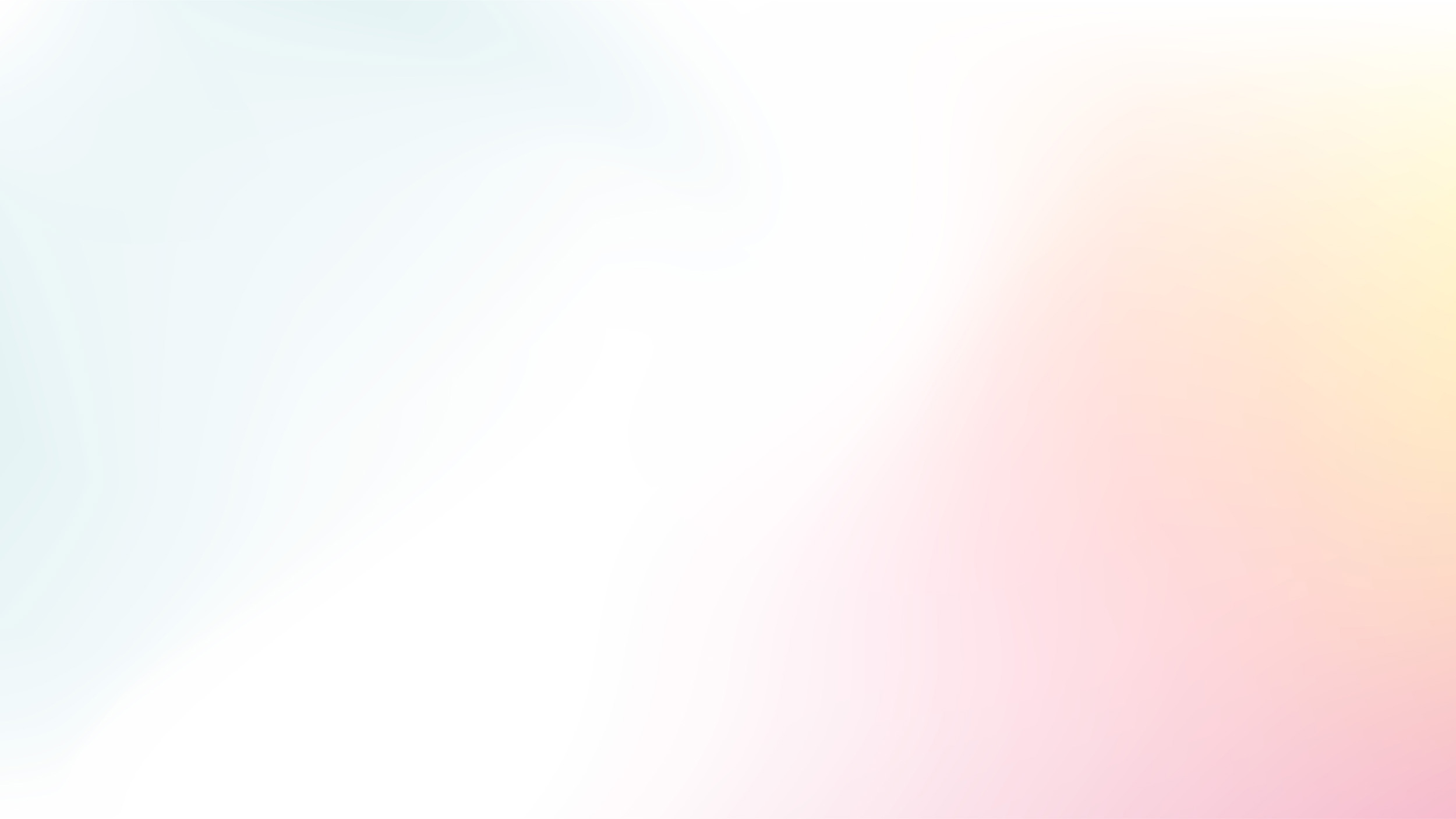 Our Operating Area
You can join our gas distribution network within our operating area, which is shown in the below map.
Origin of Gas:
At present, the gas distributed by Auris Energia originates from the Baltic states through the Balticconnector transnational gas pipeline. The fuel and services provided by Auris Energia are sourced exclusively from countries that do not contribute to the war in Ukraine.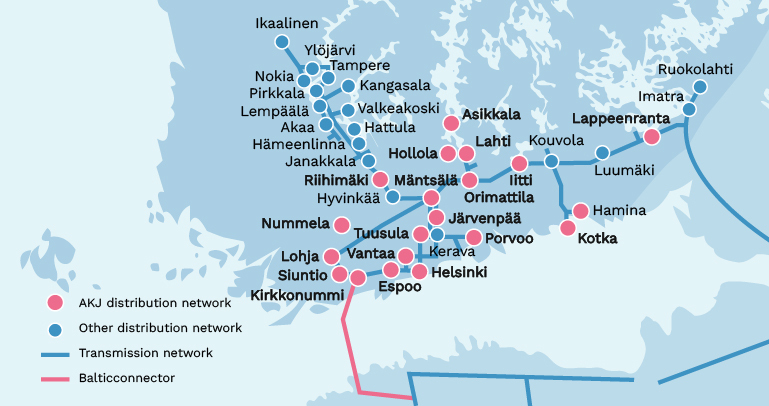 Join the Gas Distribution Network
Please contact our customer service on any matters pertaining to joining the gas distribution network
tel. 020 690 027 or asiakaspalvelu (at) suomenkaasuenergia.fi.
Our customer service will provide you a connection offer and information on the gas prices.

Use the below link to explore Auris Kaasuenergia Oy's general terms and conditions for the sale of gas (note only in Finnish):
General Terms and Conditions for the Sale of Gas currently in force (pdf)
You can use the below links to explore the connection and network service terms and conditions of Auris Kaasunjakelu Oy, which have been confirmed by the Energy Authority:
General Connection Terms and Conditions currently in force (pdf)
General Terms and Conditions of Network Service currently in force (pdf)